The Company
We were born in 1992 with the vocation to meet the safety needs of machines and the means of production used by Spanish companies to the European Union regulations.
We adapt our resources to our customers to give integral solutions to their industrial safety issues.
What we do
For 25 years we have been working as consultants for machine builders, making hazard analysis, risk assessments, safety system design,  compiling Technical Files for CE marking their products and testing them.
Since 1992 we have helped CE marking of more than 800 machines and updated the safety of more than 10,000 machines in all industrial sectors.
We participate in several working groups of the European Committee for Standardization (CEN) for the development of European standards for machine safety.
How do we do it
Our CE marking consulting services are made not only by making the Technical File together with our customers, but by training them to carry out the Technical Files on their own in the shortest time possible, and by the way empowering the technical staff of our customers to get the CE mark done next time by themselves.
For the updating the safety of used machines, we first elaborate a report that specifies the safety measures to integrate as a result of the analysis of the production, maintenance, safety and cost factors. This report has an economical offer splitted by machine, so it helps to take decisions.
After the installation works made, we can emit a Compliance Declaration after verifying the results, even if the customer makes the updating works by himself.
Our systematic safety solutions orientation leads us to develop our own devices with special technical advantages, such as the range of indestructible self-adhesive safety signs, the robust bimanual compact controls, the thin pressure sensitive sheets SafePad, the reliable communication of via radio safety signals TeleSafe, the PLabacus APPs for calculating the performance level of safety systems or SafeTool1215 for checking compliance with Machine Safety 2009/104/CE Directive.
Some of the projects we develop for our customers are the origin of our new products and systems. We can offer the best solutions to machine safety related problems.
Our partners
One of our first contacts was Jokab Safety, a Swedish company that developed new products that overcame the concept of safety relay of the 90s, with the first universal safety relays, and later the first dynamic safety system, the control devices and original protection devices … feeling tuned up with with their customer oriented developments and in the fast response to safety problems until it was sold to ABB.
Another old partner is Tapeswitch (USA-UK), inventor of metallic sensitive tape, base of the sturdy pressure sensitive devices with a wide range of safety applications and with a great adaptability to endless applications in other fields.
We also represent other safety devices manufacturers that provide competitive advantages, such as the Italian sensitive bumpers and mats manufacturers Wide Automation, the American volumetric safety Proxagard sensors manufacturer Gordon Engineering, or the spanish radio systems manufacturer Itowa and others.
We also are part of a team of increasingly extensive network of workshops and specialized installation companies that allows Safework to offer excellent products and services.

Safework es un buen generador de soluciones en elementos de protección de máquinas. Juntos hemos resuelto varios problemas de seguridad en diferentes situaciones de riesgo.

La relación comercial, de servicio y humana es muy satisfactoria. Posimat valora muy positivamente el compromiso que ha demostrado Safework desde siempre.

Safework nos proporciona soluciones seguras en equipos e instalaciones que necesitan de modificación. La protección de máquinas con ellos es SIEMPRE una gran inversión en seguridad.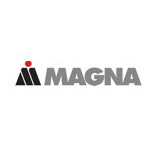 La seguridad de las continuas modificaciones que llevamos a cabo en la maquinaria de nuestra planta son guiadas, verificadas y certificadas por Safework de forma ágil y profesional. Un suministrador de referencia.

Safework es un proveedor de mucho valor añadido para nuestra unidad de negocio. Muy buena relación calidad, servicio y precio.

Los años que llevamos trabajando con Safework se resumen en plazos de entrega correctos y material de buena calidad. Ojalá hubiera más proveedores con esas cualidades.

Nos ha costado un poco definir el material especial como lo queríamos pero finalmente parece que lo hemos encontrado y nos está dando buenos resultados.

Safework tiene un servicio rápido, ágil y eficiente.

Muy profesionales y serios en materia de seguridad, además de tener un conocimiento profundo en normativas de seguridad y funcionamiento de maquinarias.
Siempre es un placer trabajar con vosotros!

Safework siempre ha ofrecido un asesoramiento técnico con gran profesionalidad y conocimiento en las normativas, ofreciendo a nuestros asociados un excelente trato y soluciones eficaces en seguridad de máquinas.

Safework es un suministrador rápido y efectivo

Excelentes trato y tiempo de respuesta. Definitivamente sois uno de nuestros mejores proveedores.

Respuesta excelente, asesoramiento técnico muy bueno.

Safework ha demostrado una gran profesionalidad a la hora de realizar todas las tareas, y ha aportado gran valor a nuestros productos y servicios.

Sin dudarlo: si tenemos alguna cuestión o problema relacionado con seguridad, ensayos, etc… contactaremos con Safework, como hemos hecho en el pasado, obteniendo siempre un resultado satisfactorio y un trato muy profesional.

La relación que tenemos con Safework es muy buena.

¿Nuestra relación con Safework? La valoro positivamente y esperamos seguir colaborando en un futuro.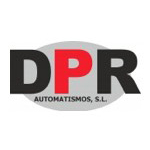 Colaboramos como integradores de los productos y soluciones de Safework, con quien trabajamos de forma muy eficaz.